COLLIER(Mini Shoulder Bag)is in stock.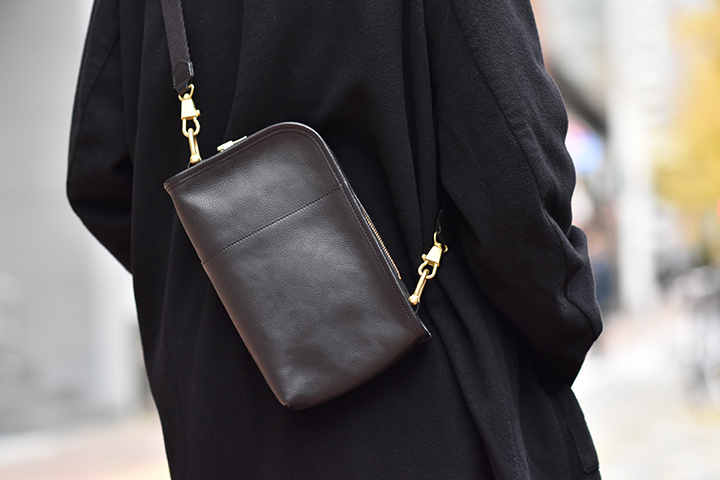 Price: 39,600 yen (incl. tax)
Size: H26 x W18 x D7.8cm
The shoulder strap is longest at 135 cm, the shortest is at 88 cm
Weight approx.:500g
This is a classic shoulder bag made of Minerva Box of Italian cowhide leather. A compact item can hold a wallet, a plastic bottle, or a smartphone. It can be used for daily travel.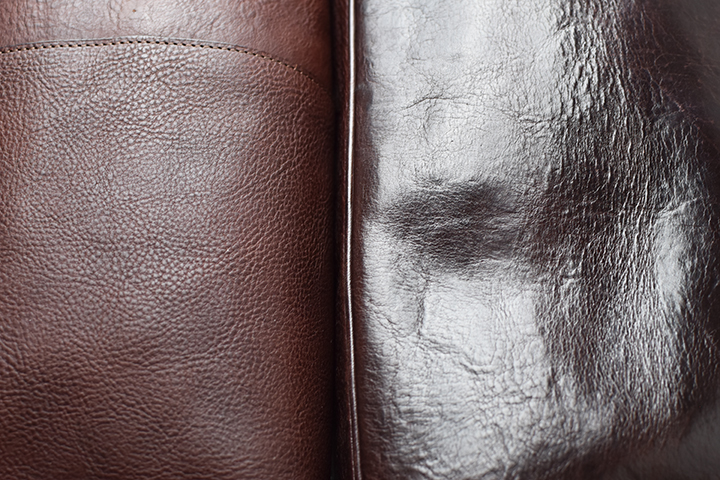 Minerva Box is a leather that ages dramatically. The above photos were taken before and after the use of the tobacco color. This leather ages very quickly with the glossy you see in the images appearing as early as six months.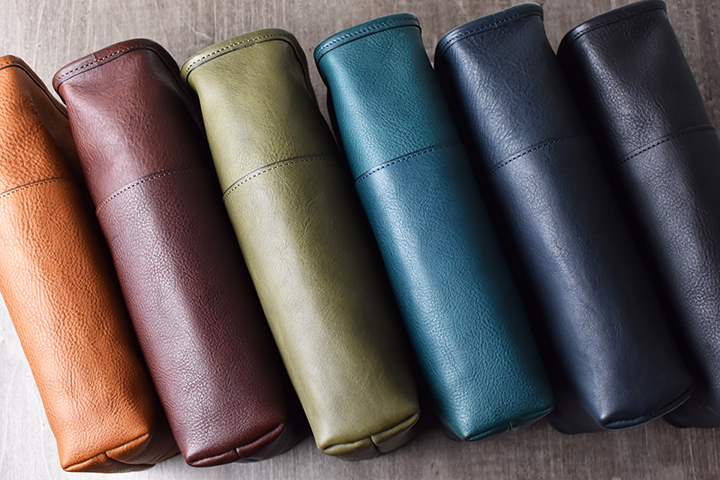 This bag with many colors is now on sale at Online Shop. From left to right in photos are COGNAC, TOBACCO, GRIGIO, ORTENSIA, NAVY, and BLACK.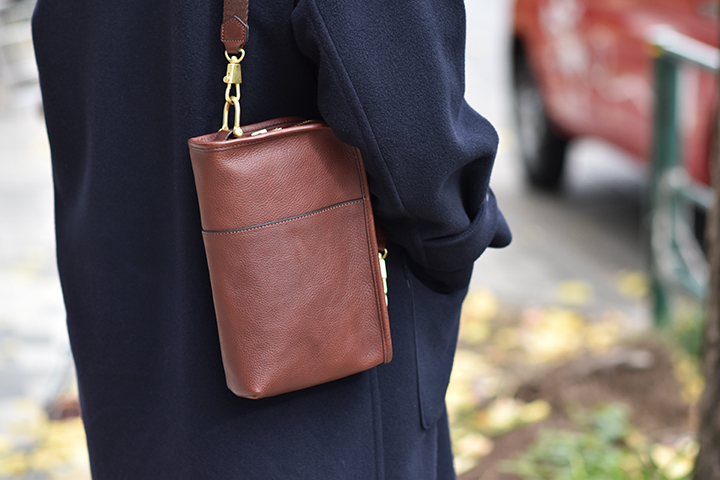 Overseas shipping is available. Customers can reserve some products that are out of stock, and we will notify you by email when they are in stock. Please feel free to check here if you would like to get more information.