WILDSWANS products are designed and manufactured with the theme of "long-lasting and good condition". Good condition" has two meanings: The first is that our products are durable and comfortable to use. Our products are produced one by one, time-consuming and ensure that they are not easily broken. Meanwhile, we require maintenance after many years of use and determine to improve it as part of our "Aging Support" program.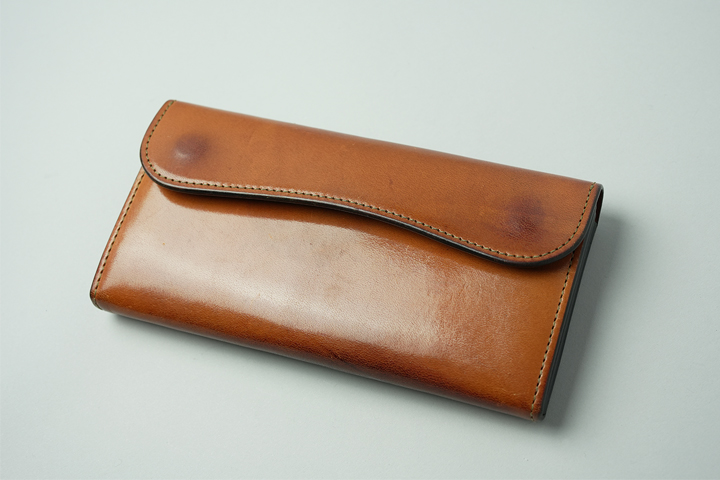 The second is when products have "aged" beautifully. Aging processing depends on the material, color, and how to use it. In this case, we would like to introduce the unique and beautiful aging process which our customers have used.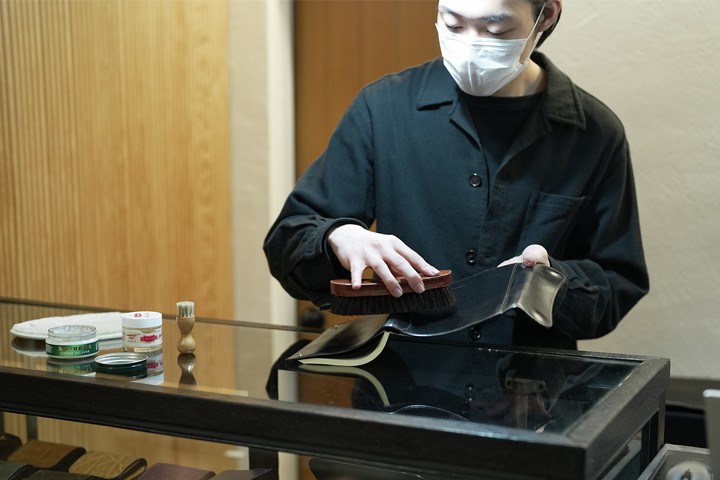 Both of these items have been polished by Mr. Kimura, who is a shoe polisher in charge of WILDSWANS premium maintenance. The following is a comparison of the before and after.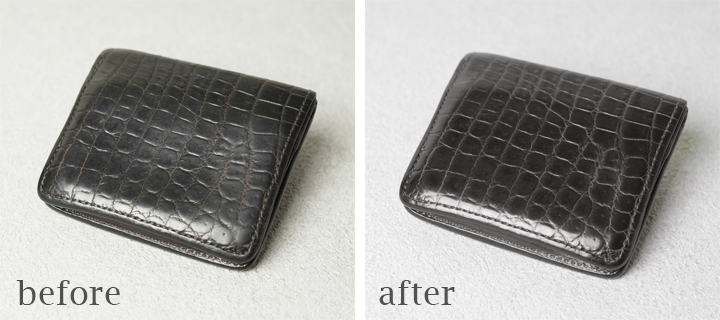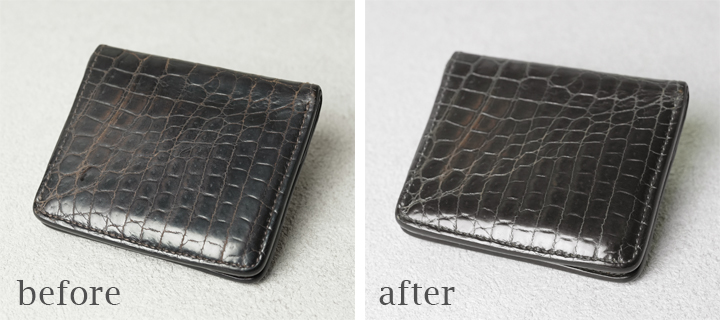 Item: Crocodile/kf-003/Choco
Used: about 13 years
First, we would like to introduce the kf-003, which was come from the collaboration "Walkers Series" with the designer of Mr. Satoshi Furuse of Corbo. The image is divided into four parts (check the photos above). Cloudiness on the surface of not only crocodile leather but also cow leather due to sweat and dirt is one of the factors that hinder the aging of leather products. It is not easy to improve but Mr. Kimura with his proficient techniques over many years has successfully improved it and given a luster to the surface. Also, the color of Choco aging with use over the years and the beautiful luster of the crocodile leather is visible after the cloudiness is removed.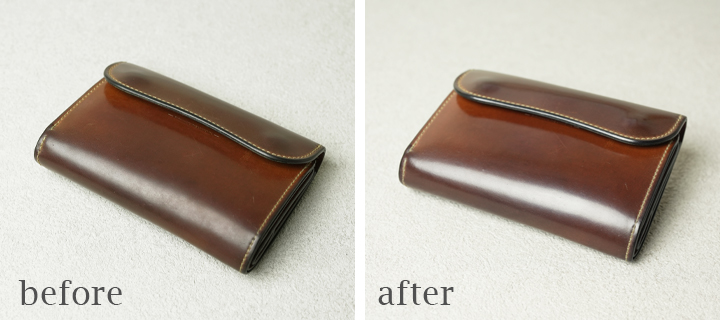 Item: Shell Cordovan/BYRNE/Whisky
Used; about 10 years
Second, we would like to introduce a medium-sized trifold wallet "BYRNE". It is a standard model with a storage capacity between a bi-fold wallet and a long wallet. Before the premium maintenance, the surface was cloudy and there were some stains, through Mr. Kimura's work has eliminated these and brought out the strong transparent gloss characteristic of Shell Cordovan. This color is a slightly brighter than BOURBON. How do you like it? We have introduced the beautiful aging of WILDSWANS products used by our customers and the effect of Premium Maintenance by Mr. Kimura.
*The effects of all WILDSWANS maintenance menus (including Premium Maintenance) depend on the condition of the item.
*Some cases are difficult to be improved by maintenance and we cannot guarantee the effects before it. Thank you for supporting
WILDSWANS